By far the most popular card game and the easiest casino game to play, Blackjack is very similar to pontoon and 21. Simply get closer to 21 than the dealer, without 'busting' and you win!
21 plus 3
This is the same as Black Jack but with a side bet of Poker.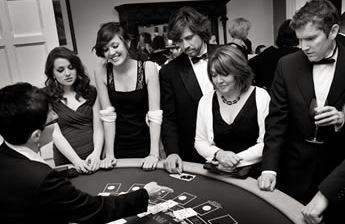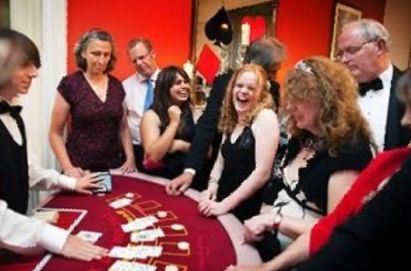 This is the fastest growing casino game in Britain, made popular by late night television coverage over the last decade. It is a game of bluff and, of course, a lot of luck.
All of our tables come with friendly, professional croupiers to teach your guests the rules.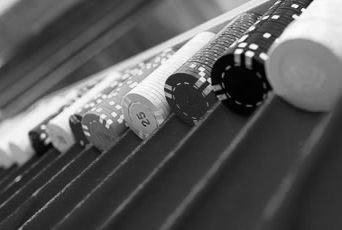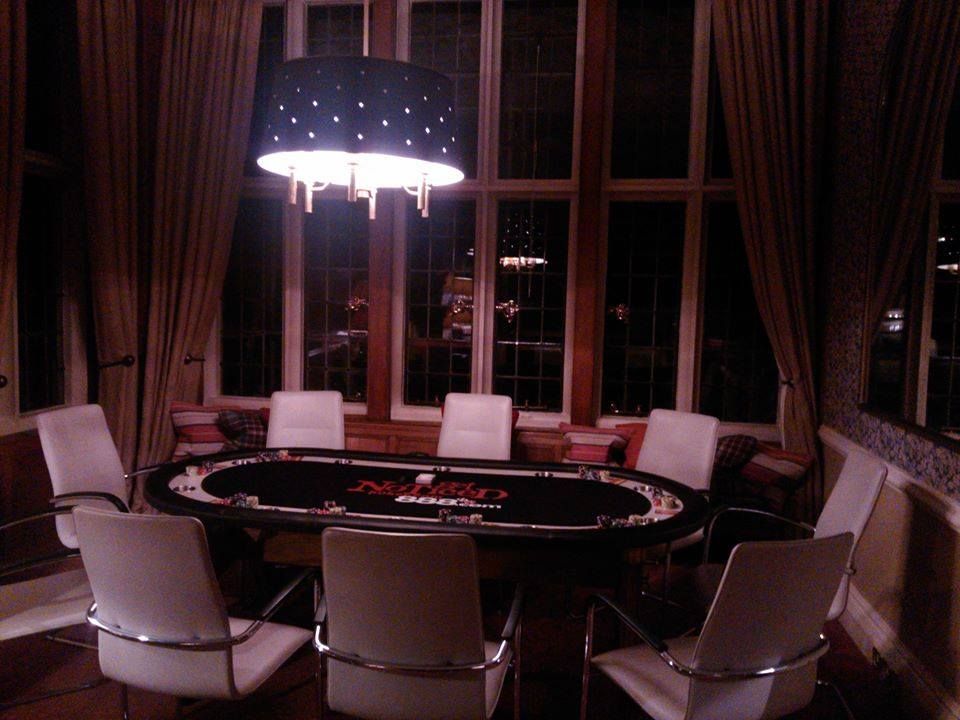 Undoubtedly the most glamorous casino game, Roulette is easy to learn, fun and exciting to play. Don't worry that your guests may not know how to play as our friendly croupiers are always happy to help.
Our beautiful Roulette tables are genuine mahogany. Once used in real casinos they have been fully refurbished to the highest quality in our bespoke company colours. Thousand of pounds have been won and lost on the spin of our stunning Roulette wheels!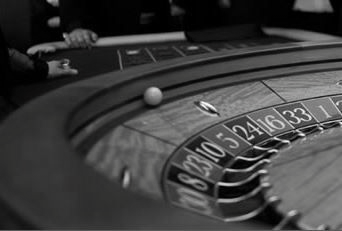 How many tables will we need?
We exclusively use full size, casino quality equipment, so each table can accommodate up to 15 players at any given time; we suggest 2 or 3 tables for up to 100 guests, and 1 extra table for every 50 guests thereafter.